Preservation Evoker

Talents, Stats, and Gear for Mythic+
Evoker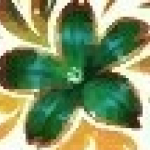 Preservation
Mythic+ Dragonflight Season 3 Last Updated: 1 day ago / Key Range: 16-28 Total Parses: 879
Stat Priority from Top Players
The Best Preservation Evoker Talents Build
Use these Preservation Evoker Talents for all your Mythic+ needs inDragonflight Season 3.
The Most Popular Gear used by the best Preservation Evoker players. Gear in each slot is determined by analyzing the top Preservation Evoker Mythic+ rankings. The selected piece of gear is the most popular item for that slot.
Weyrnkeeper's Timeless Dracoif
Chain of the Green Flight
Weyrnkeeper's Timeless Sandbrace
Cloak of Fading Echoes
Regenerative Leech
Weyrnkeeper's Timeless Raiment
Waking Stats
Adaptive Dracothyst Armguards
Devotion of Leech
Weyrnkeeper's Timeless Clawguards
Jeweled Sash of the Viper
Shadowed Belt Clasp
Allied Legguards of Sansok Khan
Frozen Spellthread
Souldrifting Sabatons
Watcher's Loam
Arch-Druid's Tainted Seal
Devotion of Mastery
Signet of Titanic Insight
Devotion of Mastery
Coagulated Genesaur Blood
Weapon: Main Hand
Iridal, the Earth's Master
Sophic Devotion
Werynkeeper's Timeless Vigil Tier Set
Dragonflight Season 3 Preservation Evoker Mythic+ Tier Set
2-Set
- Empower spells cast up to 3 Living Flames at enemies or allies struck at 50% effectiveness.
4-Set
- Living Flame has a chance to apply Echo at 70% effectiveness on allies healed, or a nearby ally who doesn't already have Echo.
Our friends at Icy Veins have you covered, with in-depth guides on rotations, talent trees, stat priorities, and gear for Preservation Evoker.